Our 360 analysis will assess your overall organizational needs today and into the future and offers a comprehensive solution for all your document management, postage & mailing equipment, and technology asset needs.
Request a complimentary appointment to assess your mailroom needs

Office Series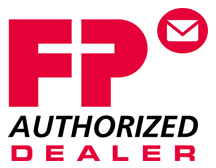 Designed with the user in mind
PostBase™ Vision embodies a modern, award winning design that integrates perfectly into any office environment. It is as functional as it is stylish. Meticulously engineered with users in mind, this mailing system is intuitive and simple to use with a large color touchscreen so that any operator can process mail with ease.
Connected to discoverFP
Full online management of your mailing system, support and access to FP digital products and services available online. Cost account management made easy by seamlessly syncing one or multiple meters or applications. Manage the associated users on the portal and on your postage meter. See FAQs and step-by-step solutions, including videos.
Vision360 analytics and reporting
Gain insight into your postal expenditures to better monitor, manage and control costs. Vision360 provides convenient online access to postal analytics and reporting for simple mail management. Conveniently view, print or download reports in PDF or Excel formats.
PostBase® I2
The PostBase® insight Semi-Auto is a fully digital, IMI-compliant mailing system that boasts an adjustable touchscreen, intuitive interface and seamless connectivity for postage downloads and software updates.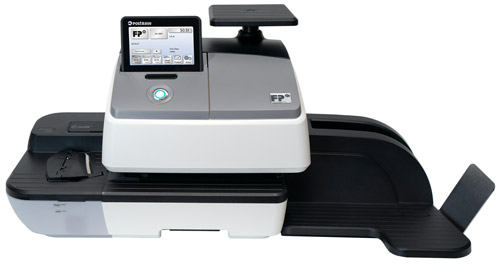 PostBase™ Vision Semi-Auto
PostBase™ Vision Semi-Auto S3 & S5
The PostBase Semi-Auto is the ideal fit for low-to-mid-range mail volumes. Expecting business growth? The PostBase semi offers optional upgrades to meet your future business expansions.
PostBase™ Vision Auto
PostBase™ Vision Auto A5 & A7
Expandable to accommodate large mail volumes, the PostBase Auto is your ideal powerhouse to meet all your mailing needs.

PostBase™ Vision Advanced
PostBase™ Vision Advanced A9
PostBase Advanced embodies a modern, award winning design that integrates seamlessly into any office. This USPS® IMI compliant, German engineered postage meter is as powerful as it is secure.

PostBase™ pro
Master your fast-paced mailroom like a pro. The PostBase Pro is the high-volume mailer's first choice for high-efficiency results.

PostBase™ pro DS
You couldn't imagine a simpler postage meter that delivers exceptional results with effortless operation. Welcome to the PostBase pro DS, where innovative design meets ease of use.

PostBase pro DS Brochure (View/Download)
PostBase™ ONE
This ONE is big! PostBase ONE is your biggest leap toward efficient mailroom processes, and large enough to handle any mail piece that comes your way.

MailOne™
This software is the ultimate tool to monitor, manage, track and reduce your postal expenditures.